Making Education Within Reach.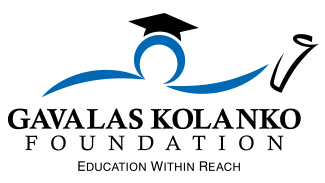 The Gavalas Kolanko Foundation is a 501 (c)(3) public charity established to help Charleston-area students with physical disabilities reach their educational goals.
Since its inception, the Gavalas Kolanko Foundation has raised more than $1,200,000 and awarded 189 scholarships to Lowcountry students
Gavalas kolanko Foundation Has Raised More Than $1,200,000 towards the support of Scholarships
Since 1999, Mr. Gavalas and Dr. Kolanko came together determined to assist local students attend college and achieve their dreams through a scholarship program.
The Gavalas Kolanko Foundation members strive to assist students with their secondary educational costs, and increase support and awareness of their needs.
"We are very proud of the Gavalas Kolanko Foundation. Because of their efforts, students who may not have the chance to attend college are now receiving a higher education."
Joseph Riley Jr.
"The Foundation's involvement with our students and the community is very special. Students don't get a check and then disappear. They get involved in the Foundation's work and participate in many of their activities. People at the Foundation are passionate about improving the lives of our students and helping to make a difference in the world. My thanks to all of you."
George Benson
"I am so honored to be inducted into the Gavalas Kolanko Foundation family. This group of extraordinary people are awe-inspiring and a support system for all of the scholars, their families, and the community of students with disabilities. I look forward to contributing to the Foundation for years to come, and whole-heartedly appreciate all of the support and prestige that has been bestowed upon me."
Meagan Orton
Help us make
Education Within Reach
Office
PO Box 1893
Mt. Pleasant, SC 29465